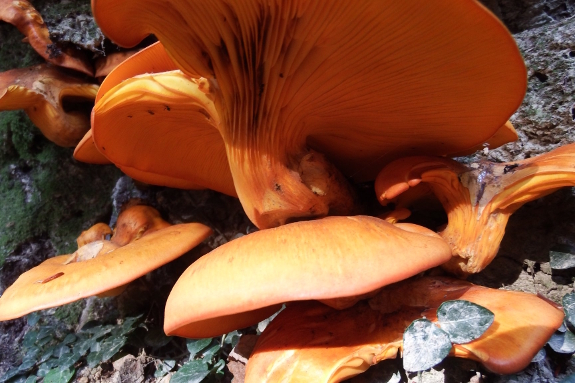 During the last month, we had a very late first frost (November 1), rapidly followed by a freeze down into the teens. I went on a caving adventure, Mark learned to make movies on a hand-cranked, black-and-white, film camera, and I published a new werewolf novel.

But none of that is the topic of this post.

Instead, I want to talk more about --- fungi!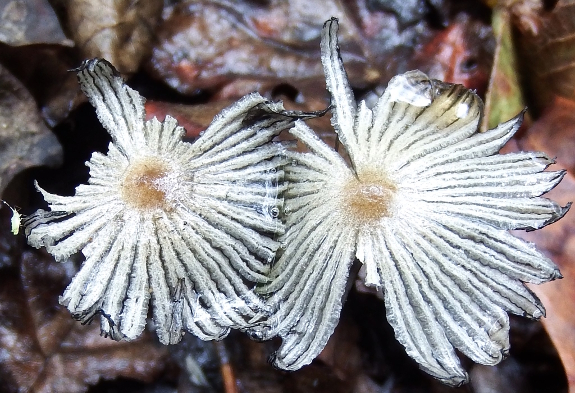 Fantastic Fungi
Mark and I just got back from a showing of the documentary Fantastic Fungi at the nearest art-house theater. We both highly recommend you check this movie out!

The stunningly beautiful time-lapses alone were worth the price of admission. But it was equally fascinating to hear Paul Stamets speak about his life and work. (Michael Pollan, although listed in the description, plays a much smaller role. There is also a cameo appearance by Tradd Cotter!)

I was a little uneasy about certain New Age/overly-poetic language. But Mark felt like the subject matter merited the flourishes. The second half also goes deep into psilocybin/consciousness/mental-health experiments and theory, which was thought-provoking but may turn certain members of the audience off. (I can't decide whether or not I'm among that number.)


New Mushroom Field Guides
Of course, my feet remain firmly planted in the dirt, so I got just as much out of the two new field guides I splurged on a couple of months ago. When I experienced my first round of mycophilia two decades ago, there were so few book choices out there that I was soon disappointed by the fact many of the species I found weren't ID'able. Nowadays, there are lots of local field guides that contain most of the species in certain areas.

For our region, I settled on two new editions. First, Appalachian Mushrooms by Walter E. Sturgeon feels like a (big but) traditional field guide. Species are divided up by category with great images and descriptions.

In contrast, Mushrooms of the Midwest, by Michael Kuo and Andrew S. Methven is a little denser and more scientific (arranged alphabetically by scientific name), although still with excellent photos and good descriptions.

The rule of thumb when identifying mushrooms you intend to eat is to use at least two field guides for ID, preferably also begging backup from a real, live person. Together, Appalachian Mushrooms and Mushrooms of the Midwest make me feel good about at least some of my IDs. Obviously, I don't eat the ones I don't feel good about.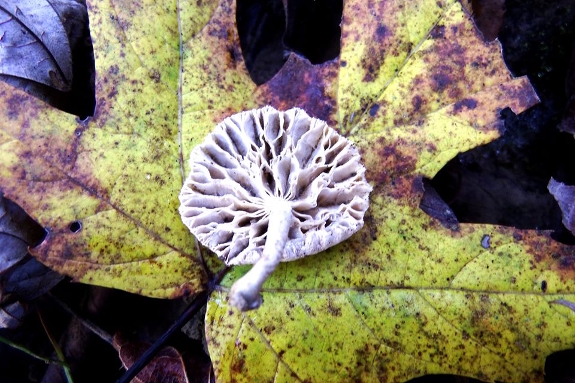 Mushroom ID Websites
Of course, you don't have to pay for books unless you want to. As I think I mentioned in a previous post, iNaturalist is a great social-media-style gathering place to share information about species you find in the wild. Don't eat something just because someone on iNaturalist tells you it's okay! But, beyond that caveat, you can learn a lot by posting your tentative ID and waiting to see what others think.

A more field-guide-style website is MushroomExpert.com. This labor of love is put together by one of the authors of Mushrooms of the Midwest, and it has even more photos and species than Kuo included in his book. Definitely worth a visit if you have an unknown fungus in your hands!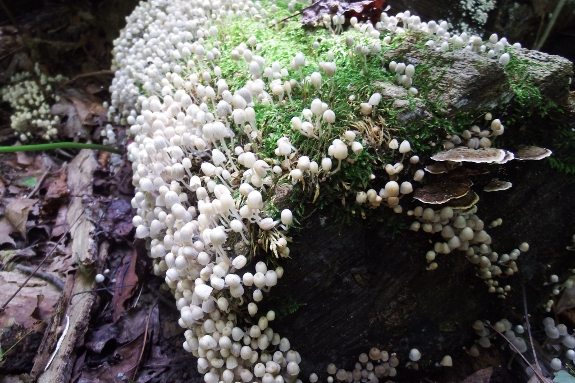 And that's probably about as much mushroom enthusiasm as you can handle for one day. I hope you enjoyed the photos, which came from various hikes over the last few months.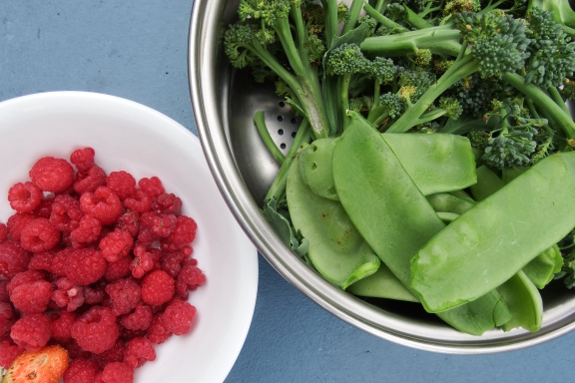 Life on a ridge is very different from life in our former swampy bottomland. On the plus side, we miss a lot of gentle frosts and we never have to deal with waterlogging. On the downside, this past summer's hot, dry weather was really, really dry.

Dealing with drought is very new for me. So this post is probably Drought Homesteading 101 for many of you. Still, just in case this is new....

Composting in dry conditions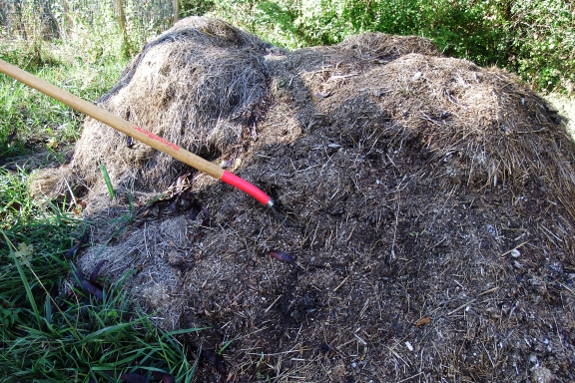 I'm so used to piling up organic matter then coming back in a few months to beautiful humus, so this was a shock to me. But the lovely pile of manure above...did absolutely nothing all summer long.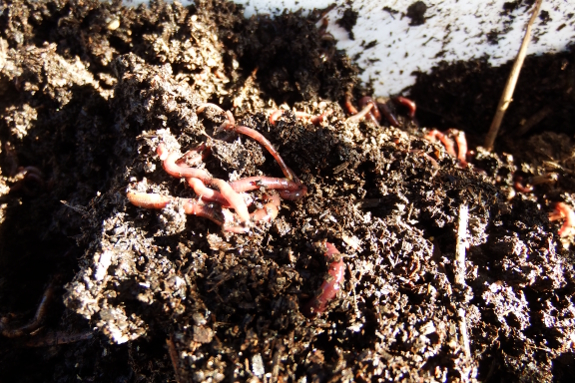 What worked? Our bathtub worm bins. I actually had two side by side, one seeded with worms and one not. Both promoted a lot more composting action than happened with the compostables piled up out in the open.

In retrospect, this is pretty obvious. Contain the moisture with an impermeable bin, then top it off with a lid that holds in water while letting a little rain drip through. Voila --- perfect composting environment!

So, yeah, bins are clearly the solution if you need to compost in the dry.

Seedling germination during drought
Compost, of course, was the least of my worries this past summer. In retrospect, I should have started watering the instant the ground went a little dry and kept it up multiple times a week. In reality, I let the soil grow so parched before I started irrigating that getting seeds to sprout and seedlings to stay alive was an uphill battle.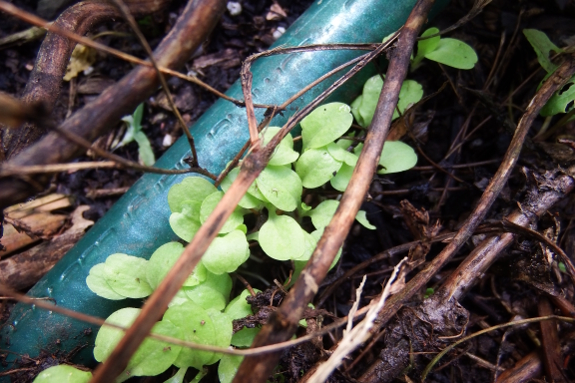 Luckily, nature is resilient. Remember those wood-chip aisles I put between my beds? I let spring kale and lettuce go to seed before pulling them out, and both managed to self-seed into that high-humus, moisture-rich environment. Which sure is lucky because almost none of the seedlings in the beds themselves sprouted!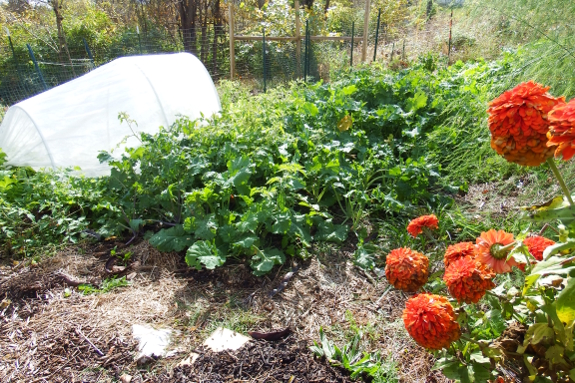 Transplants moved from aisle to bed at the couple-of-true-leaves stage saved the fall garden (although I wasn't so lucky with the pea and carrot crops or with a lot of my second and third summer plantings). Phew! Lazy garden-bed cleanup to the rescue!

More to learn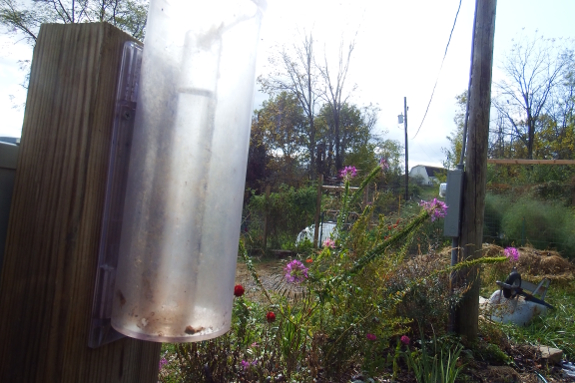 Obviously, I have a lot more to learn about ridgetop gardening. For example, we need to get gutters on our trailer so we can capture rainwater, and we need to try some other irrigation tactics. (Impulse sprinklers were awesome in our damp, free-water environment of Homestead 1.0 but didn't cut it here when the ground was deeply dry.) But that can wait for another post and another drought. For now, the rain has returned!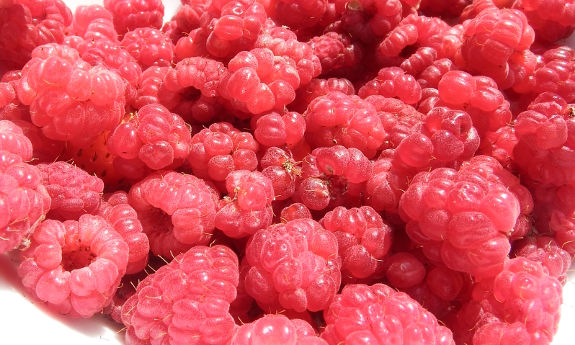 What a summer! We dug up an amazing harvest of spring carrots, then drought came and depressed our other crops by 40%, my gardening enjoyment by 80%, and my impulse to post by 100%.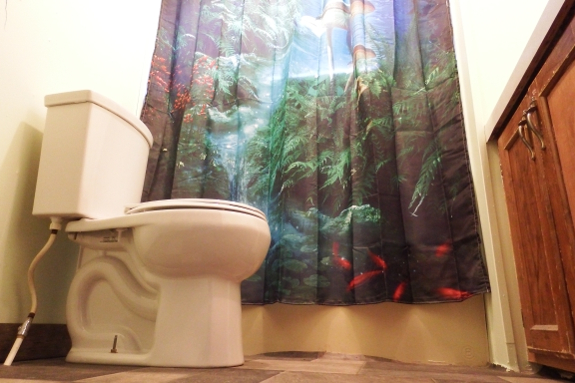 Meanwhile, various leaks soaking into the trailer's subfloor resulted in a major renovation project. I now have a fancy dual-flush toilet just like Mark saw during his August trip to Amsterdam! (And a very cute shower curtain.)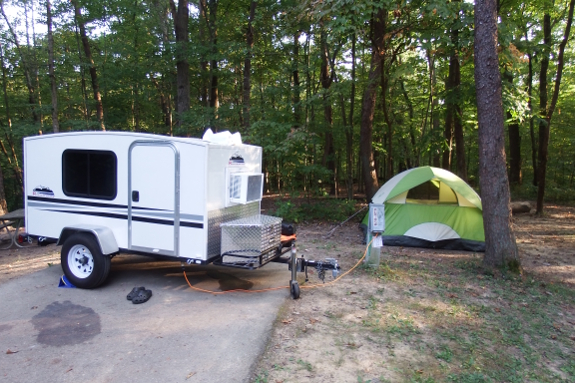 Speaking of trips, we took a lot of them. We traveled to New York City so I could speak at a writing conference. Then we bought a used Runaway camper and started enjoying overnight jaunts in our metaphorical backyard. There was also a Ren Faire, a Steampunk Spectacle, some flintknapping, weekly Irish dancing, and lots and lots of mushrooms!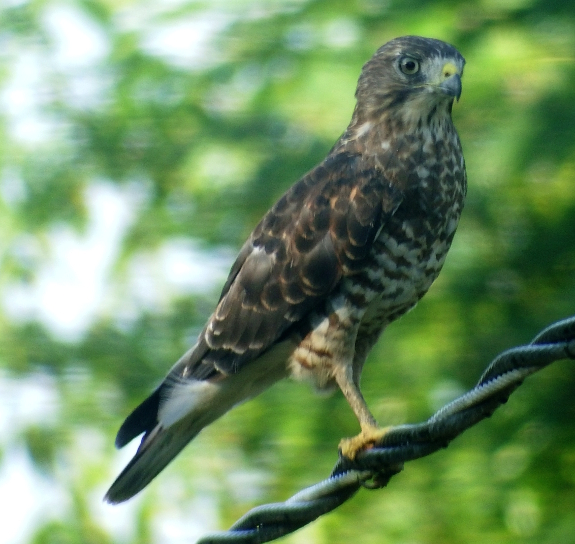 That's right, wild fungi, photographed and (occasionally) eaten have been the highlight of my summer despite the drought. And they deserve a post of their own...so more on that sooner than three months from now, I hope.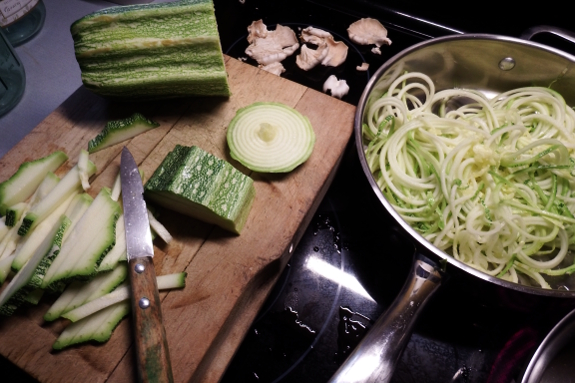 It's been six weeks since I last regaled you with my adventures. Let's see if I can sum it all up in ten pictures or less....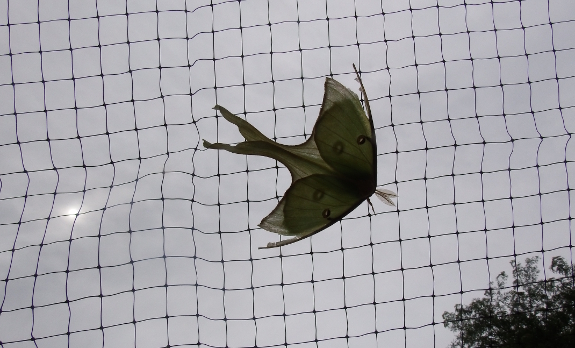 I'll start with the most relevant bit --- the garden. As might be expected, our plot is feeding us bountifully (especially in the zucchini department). We've been building a tremendous netted anti-aviary around the berries, which I hope will be chipmunk proof before the second round of strawberries starts to ripen. And we're weeding (never quite enough), planting, and even freezing dribs and drabs of extra produce.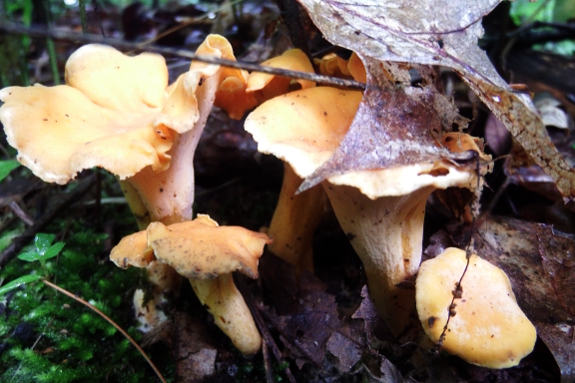 The woods are also providing delicious feasts in the form of wild mushrooms. My current favorite is the Smooth Chanterelle, which smells like apricots and tastes even better. At the moment the forest is providing more than we can eat!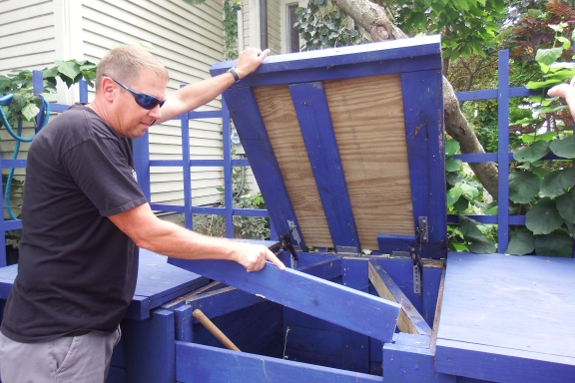 Meanwhile, a garden tour provided lots of bright ideas, like this pretty and functional compost bin.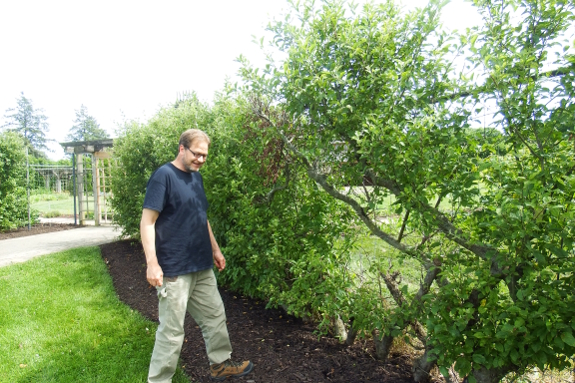 Then we caught sight of a Bouche-Thomas Hedge at a Xenia arboretum. Unfortunately, closer inspection revealed that the apple trees had almost no fruits on them. I suspect the complexities of managing for both aesthetics and productivity are beyond most gardeners.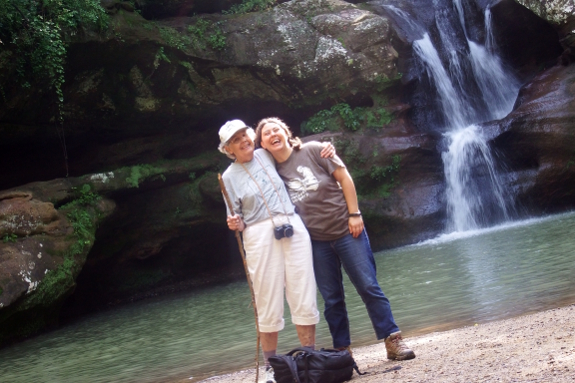 And then there were visits...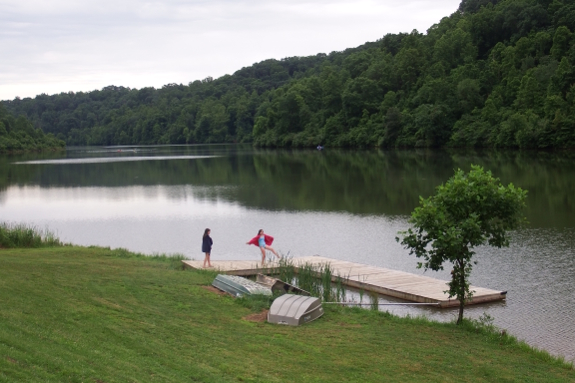 ...lessons in spontaneity from the neighbor kids...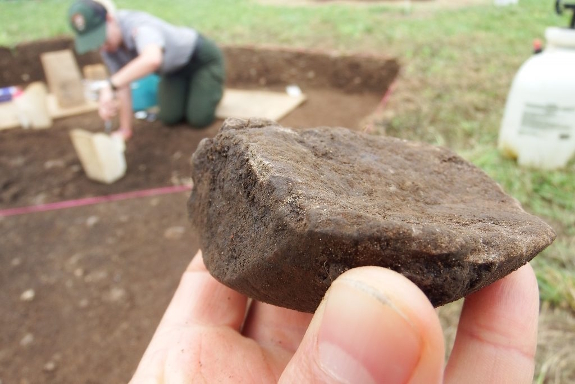 ...a fascinating tour of an active archaeological dig...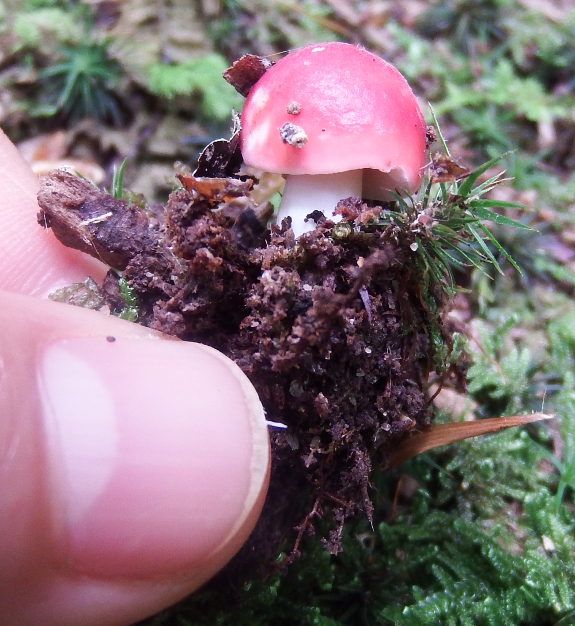 ...another hands-on lesson in mushroom identification...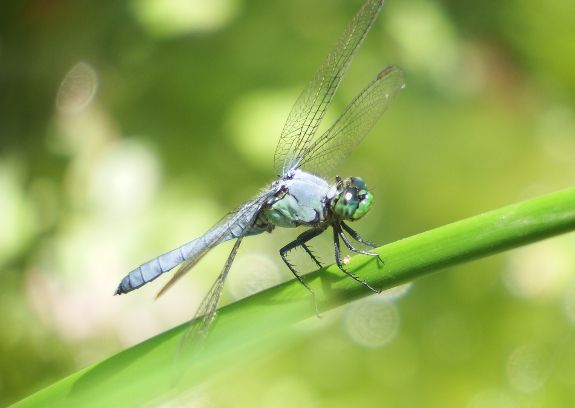 ...and seemingly endless beauty.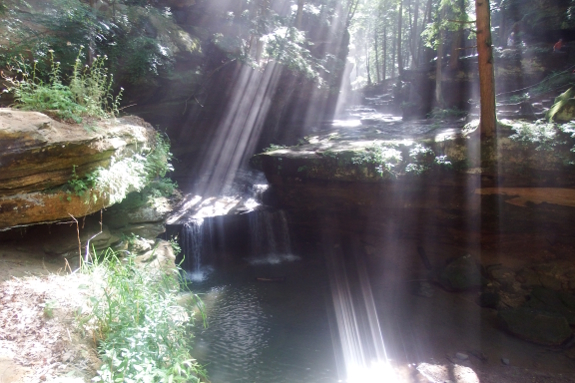 How was your June? (Did you notice I snuck in photo number eleven?)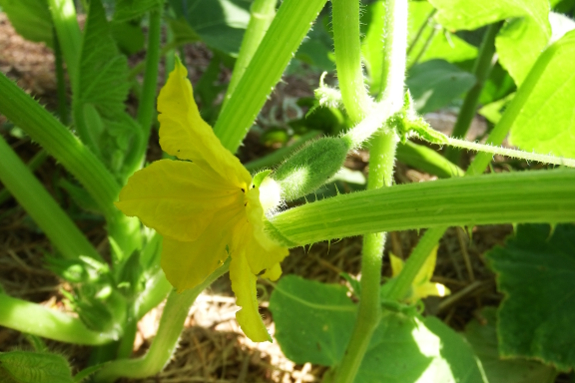 We ate as much as we safely could of our first-year asparagus, have gorged on lettuce and broccoli and kale, and now it's time for the summer crops to begin. An ultra-early last frost means ultra-early cucumber blooms. We should be adding these crunchy fruits to our salads starting next week.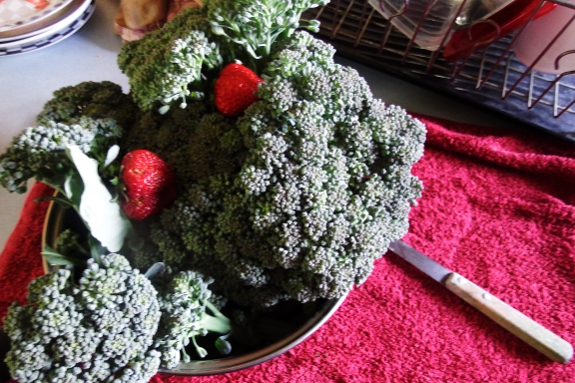 On a broccoli side note --- lowish nitrogen in the soil meant our heads were smaller, but also faster, than usual. Interestingly, we've also seen very few cabbageworms so far this spring. The moths have been quite visible, but seem to prefer the flowering kale at the moment. Could that be because of the lower-nitrogen plants?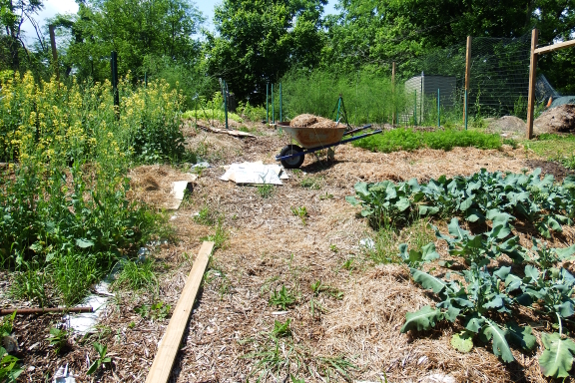 Lower cabbageworm pressure means I've been able to leave the broccoli plants in place for side shoots to form. (I usually pull them out after first spring heading because otherwise they become a bad-bug nursery.) The result? Possibly more total pounds of harvest than previously, definitely spread over a longer time span. Despite not planning to preserve excess food this year, I ended up packing away about a gallon of broccoli in the freezer.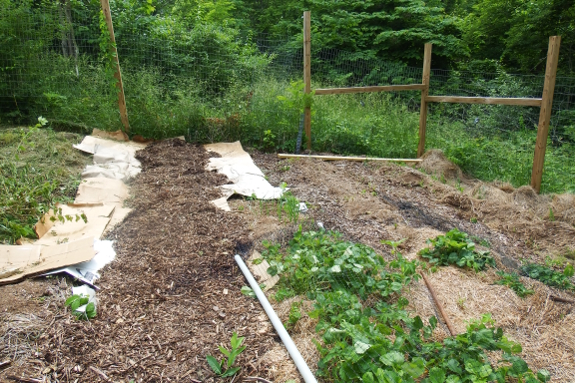 On a less pleasant note, our strawberry harvest looks like it will be nonexistent. The berries started, a bird found them, I put bird netting on top...and someone strong and vigorous (probably a squirrel) snuck underneath and worked through the patch like a tornado. Every strawberry of any size was removed, discards were strewn around the garden, and Mark is now working on a berry enclosure to ensure this won't happen again next year.

You win some and you lose some.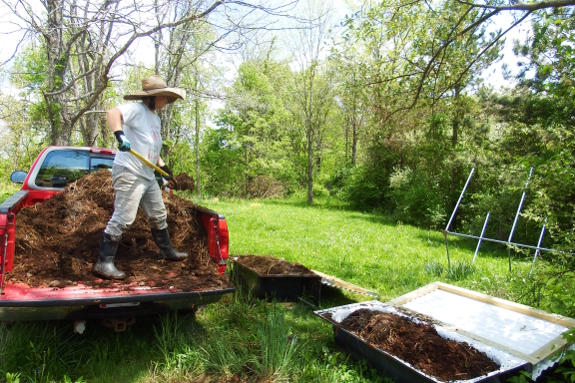 Speaking of winning --- wow, the manure! We're stocking up on truckloads of this precious resource, in part because it disappeared midsummer last year but also because the organic matter is full of wood shavings and needs some rotting before it will be putting off much nitrogen for our plants. Our worm bins quickly filled up, so now we're starting a manure pile in the yard.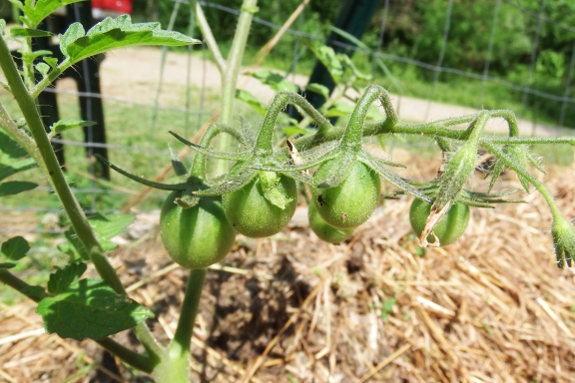 I'm also laying manure down on beds I don't plan to use in the next several weeks, the time expanded from my initial plan of the next month. Why? Because the tomatoes I set out into one-month-old manure beds turned yellow and required chicken-manure topdressing to save them. Luckily, they've now bounced back and are setting fruit.


In our second year, we're also starting to have a bit of time for prettiness, like this grape trellis Mark made out of a cattle panel and four fence posts.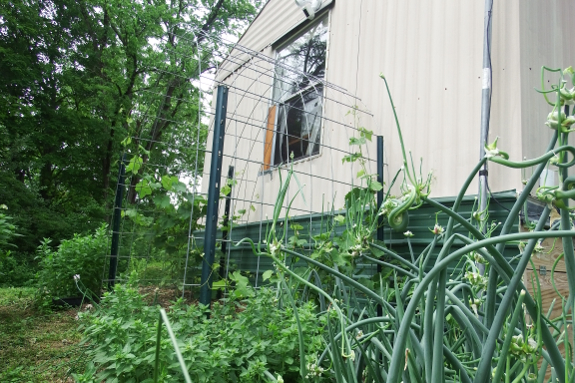 A few weeks after erecting it, the 18-month-old grape vines are already starting to fill their space. One plant has even begun to bloom!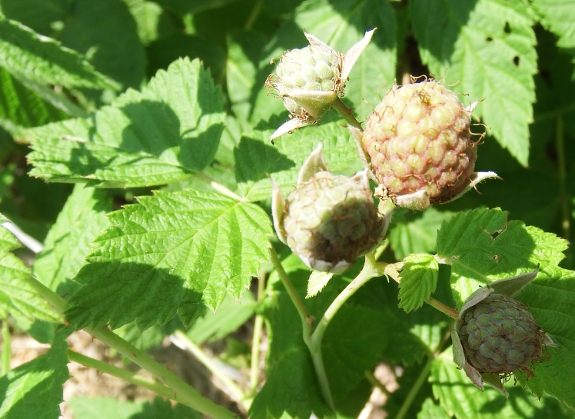 What's coming up? This is a Prelude raspberry, a new-to-us variety that's supposed to ripen before any other brambles in the patch. It didn't bloom any earlier than my other varieties, but fruits are starting to plump and blush. If the birds don't get them, we might have a replacement to my demolished strawberries!


Want more in-depth information?
Browse through our books.
Or explore more posts
by date
or
by subject.


About us: Anna Hess and Mark Hamilton spent over a decade living self-sufficiently in the mountains of Virginia before moving north to start over from scratch in the foothills of Ohio. They've experimented with permaculture, no-till gardening, trailersteading, home-based microbusinesses and much more, writing about their adventures in both blogs and books.