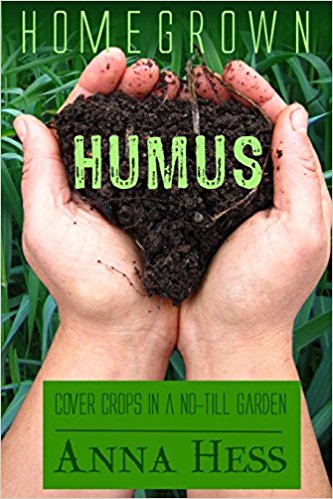 To give folks an easier entrance point to self-sufficiency, I enrolled most of my books in Kindle Unlimited for the spring season. And one of them --- Homegrown Humus --- is free today!

This book, full of tips on improving your soil with cover crops, has sold over 10,000 copies since it launched in 2013. If you've been gardening for a while, you'll understand why. The idea of turning your garden soil black through the application of a few seeds is like magic. I hope you'll grab a copy and work some magic today.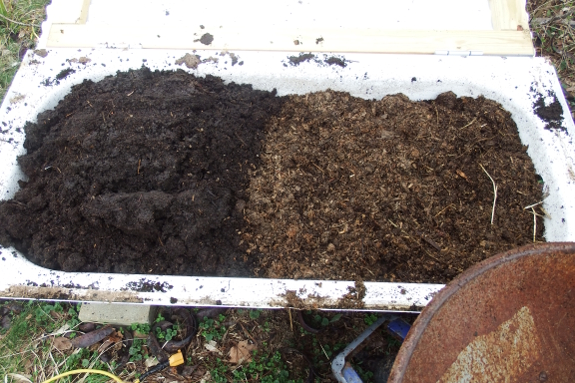 Speaking of black gold, I finally delved into our two bathtub worm bins to see how they fared over the winter. The bin we'd left alone had a few large worms in it --- perhaps enough to recolonize the half-composted manure by summer. The bin in which Mark had installed an electric heat pad on low, though, was so full of worms of all ages that we could have seeded a dozen more bins!

Since we don't have that infrastructure in place at the moment, I instead raked the finished castings to one side and filled the other half of the bin with semi-fresh horse-stall leavings. Hopefully the worms will migrate over, leaving uninhabited castings for me to spread on the garden in a few weeks. (I also scooped some of the worms over into the other bin to get that composting process moving a bit faster. Experiment is complete --- time to make double the black gold!)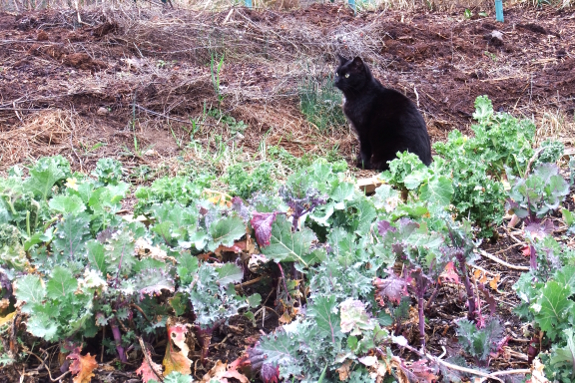 March is the season when our garden really gets going, and this year's coronavirus outbreak has made me more serious about the task than I have been since our move. Luckily, the winter was mild, so a bit of overwintering lettuce and spinach plus masses of kale are all available to keep us healthy without hitting grocery stores.

Leafy greens do get boring after a while, though. That's why we have new lettuce and peas coming up, lots of seedlings inside, and are planting potatoes for the first time in quite a while.

Yep, potatoes. When I feel insecure, I stock up, and potatoes are an easy way to ensure we'll have calories in a few months no matter what. Plus, the more time I spend in the garden, the less I'm listening to the news. Win-win!