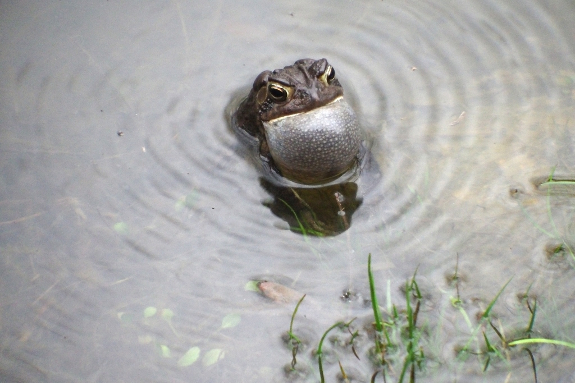 (This is a personal post, mostly written for my future self. It gets long, so feel free to ignore!)

What does it feel like to begin our fourth week in lockdown? Surreal, knowing the world is imploding while (if I can get my head out of the news) my days are filled with beautiful hours of sunshine and garden and wildflowers and a perfect husband.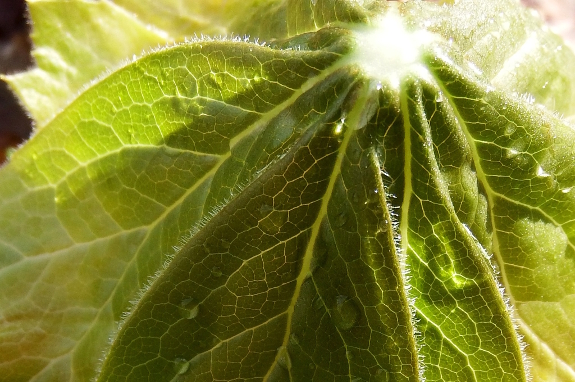 The first week was the toughest. Warned by my tuned-in brother, Mark and I went into voluntary lockdown while our neighbors were still poo-pooing widespread issues arising locally from COVID-19. It was odd to watch the social unacceptability of our stance --- why are you standing so far away? why can't we come into your house? --- fade into fear as our forward-thinking governor put increasingly restrictive rules into place.

The change has been extreme. Mark and I moved to Ohio two years ago to take advantage of the excitement of a university town, with all of its educational events and sustainable initiatives. Now, it feels like we've been tossed back to our solitary lives in Virginia (albeit with more amenities and neighbors who stroll by on the road and say hi).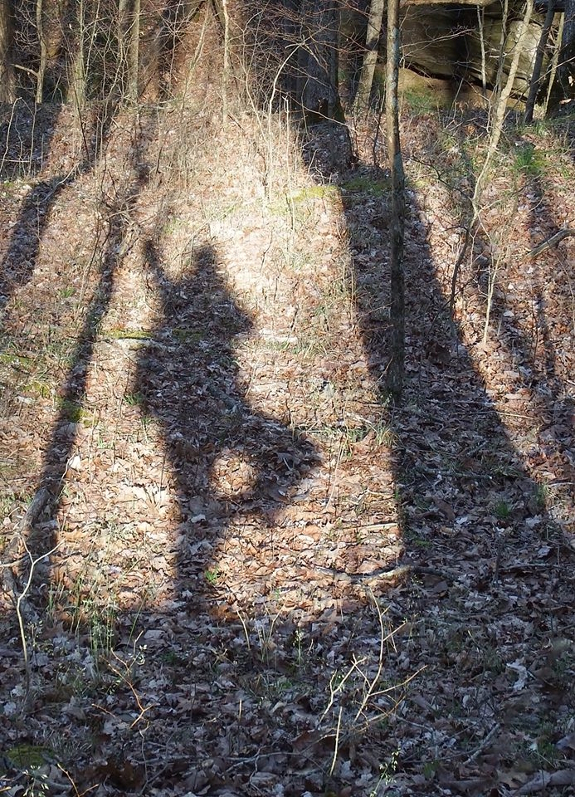 I leave home once a day to go to the park, carefully choosing trails I'd already scoped out as having few or no people on them. My selection is due to the fact that park visitation is about four times as high as it used to be and passing a single person on the trail can be daunting if they're not tuned in to social distancing. I now have a face mask to pull on in desperate situations, although I haven't had to use it yet. Instead, I feel like an antisocial weirdo as I bushwhack eight feet off the trail...only to find, as I did yesterday, that the other hiker has a similar mindset and is grateful for my preventative action.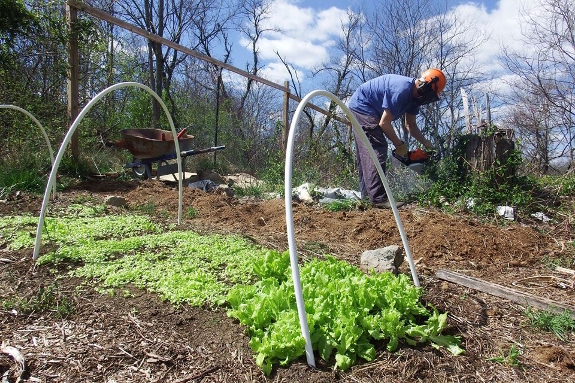 Mark and I are also lucky on the food front, both because we stocked up on a month of frozen meat and non-perishables before the rush and because it's far enough into spring now that the garden would feed us the bare minimum vegetables without much fuss. We run out of fruit and salad toppings within a week, though, and figure out curbside pickup and even (surprisingly) delivery to our little homestead fifteen minutes from town. I'm scared to do even that, but Mark insists. Shortages result in strange substitutions while basic items like tylenol are only available online for exorbitant prices. We make do.

Delivery ends up costing only $10 plus tip (another $10), which seems like very little money for the delivery driver to risk her life repeatedly entering a building likely full of COVID-19. But, a few days into our statewide lockdown, she's one of the people poo-pooing the danger. Beginning as I intend to go on, I talk to her from ten feet away (social excuse --- on the other side of the garden fence, pruning blackberries). After she's gone, I laboriously wash every item in soapy water doctored with bleach, ending up with hands dry and bleachy smelling.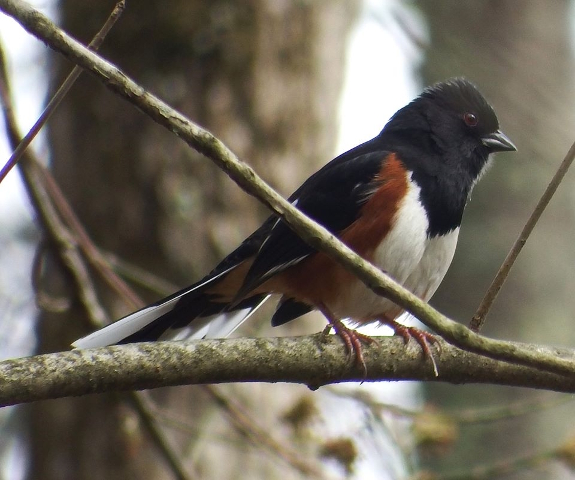 Hands --- that's one of the big changes from the last month. At first, before mandatory lockdowns, elected leaders just told us not to touch our faces and to wash our hands as often as we could. I didn't try to stock up on hand sanitizer (impossible to find anyway), and instead learned the real way to wash hands. Tops and bottoms, tops and bottoms, interlace.... Working my way through the various steps to the tune of Frere Jacque, my hands dried out fast.

But once we were in solid lockdown, I didn't have to lotion up quite so often to counteract endless handwashing (and I also stopped wiping down door knobs and light switches daily). I stopped waking up in terror, having dreamed I was touching my face.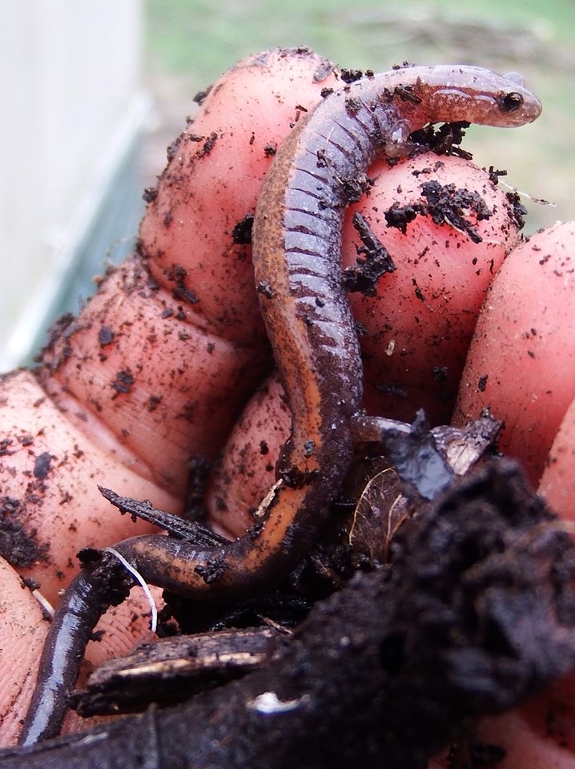 The mail, though, remains a daily contagion point. I usually save it until I know I'm paying attention, then I'm careful to leave the door ajar as I go out so I won't have to touch the knob coming back in. Grabbing the mail, I carry it back up the driveway to the trash and recycling bins, shedding outer layers of packaging there along with junk mail. Anything I want to keep comes inside, paper set aside for a day while hardier items are washed in soapy bleach water.

All of this extra work feels like overkill when only three people in our county have been confirmed to contract the virus. But one of those people died, and I believe strongly that the it's better to assume COVID-19 is everywhere rather than lowering your guard and regretting it. Plus, Mark is ten years older than me and a man, which puts him in a higher risk group. I'm adamant that I be the one to touch anything dangerous and that we minimize all risk.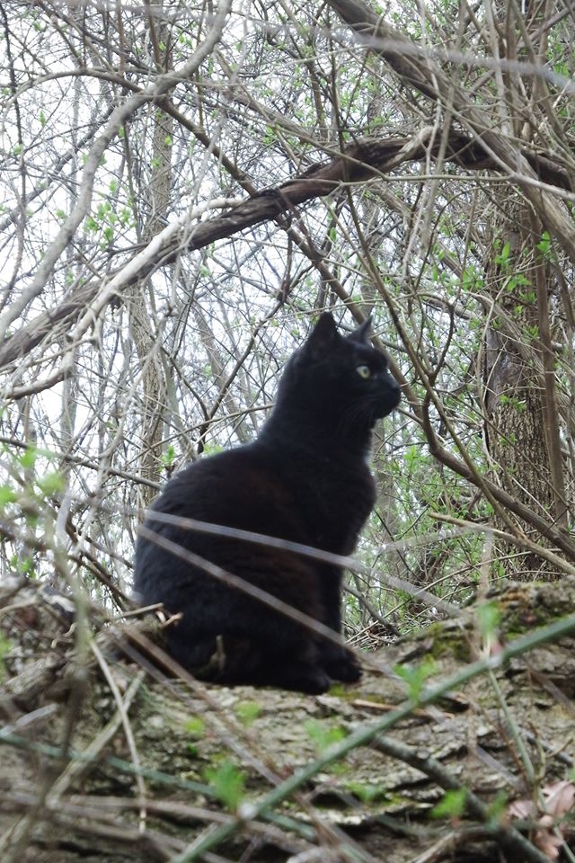 Speaking of Mark, I feel like lockdown is a little harder for him than me. At first, I was the one melting down as I missed weekly joys --- dance class! neighbor twins invading with their mess and loudness! --- but my life was due for a little extra focus on home. Mark's was ready to expand, with new and old friendships at that precarious stage where you can't really connect other than in person. While I learned to video chat and started actually using facebook for more than "work," Mark was the one who began to admit to occasional dark days.

The trick, I've found, to dealing with the darkness is to expand the accessible brightness in your life while taking the rest one day at a time. I'd never explored the far reaches of our property in the two years we'd lived here, but now I pulled out a deed, compass, and flagging tape and found the boundaries. I dove deep into iNaturalist bioblitzes, both of local nature preserves (very lightly trafficked) that had requested citizen identification sprees and of our own land. And the garden, of course, rewards me daily with both food and spring grace.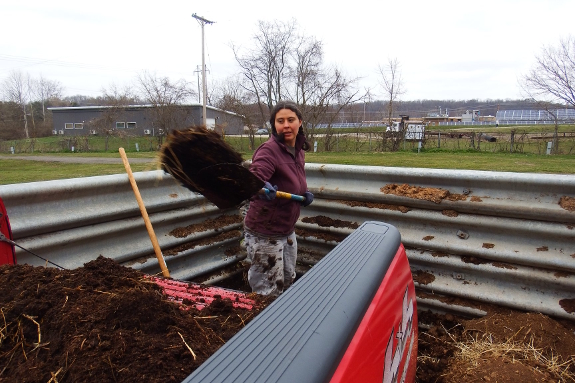 After the first week, I started sleeping better and my brain started letting me write again without strain. Mornings spent the way I always spend them --- lost in fantasy worlds --- ease my way into the new normal.

Mark's first lockdown project was his not-really-teardrop camper, hooking up a solar cell to a battery and radio. On the other hand, the film class he was taking at the local university extended its spring break then turned into an online class...and after much hassle and consideration, he dropped it. Like me, he's coming to realize that it's not worth pounding your head against a wall at a time like this. Better to focus on easy and fun.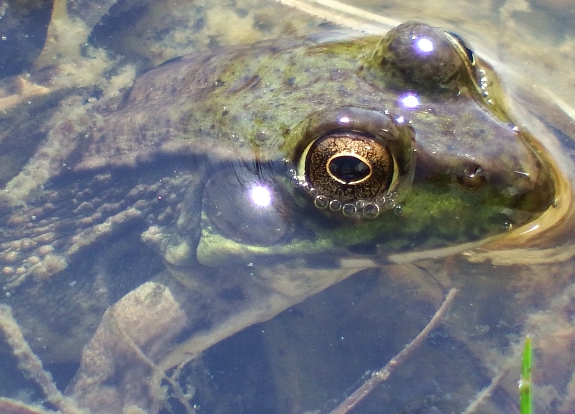 Because, even though the world is fighting a physical illness, those of us hiding from the virus have to focus on our own mental health. The hardest part right now is fear for other people, who either refuse to acknowledge the danger, are unable to wrap their heads around changing their lifestyles, or are financially/ethically unable to do anything but continue going to work.

A gardening mindset helps me move forward. I imagine lockdown the same way I would imagine nurturing a young peach tree. You plant and mulch and weed and prune, dreaming of future joy while knowing there will be bugs and fungi to knock your aspirations off track. Even if you end up cutting the tree down after realizing spring frosts plus summer rot wipe out 99% of the fruit, you'll still have rich soil in which to grow something else.

For now, I'm building soil.