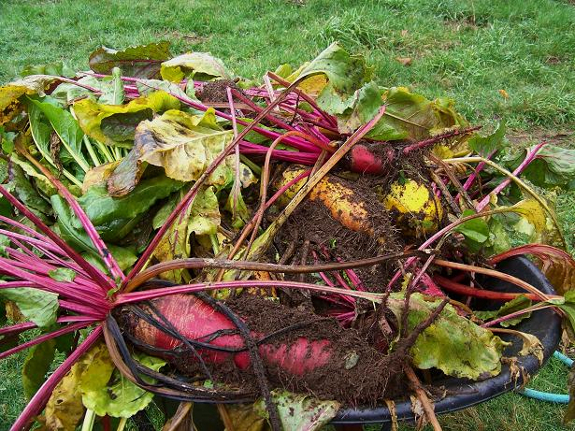 The last chapter of
$10 Root Cellar
is full of tips for growing and using root vegetables. During research for the book, I was fascinated to learn that the popularization of turnips spurred a culinary revolution during the Middle Ages because the roots provided enough supplemental feed to carry cows, pigs, and other animals through the cold months. Previously, farmers had to dry off dairy animals and slaughter all but the breeding stock among meat breeds as soon as cold weather hit since there wasn't enough grass to bring their animals through the winter. After the turnip revolution, though, farmers added fodder beets, rutabagas, mangels, carrots, parsnips, and potatoes to their livestock gardens, and meat and dairy became a larger part of the year-round diet.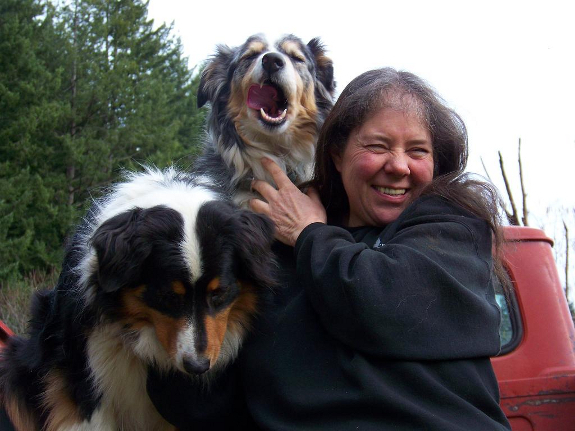 Although cheap grain has made roots fall out of favor as modern livestock food,
one of my favorite bloggers
grows roots to feed her dairy cow over the winter. Nita and her family grow most of their own food on 180 acres in the Pacific Northwest, depending on rotational grazing to feed their beef cows over the winter. However, as Nita notes, "A dairy cow is a horse of a different color nutrition- and production-wise." Dairy cows need supplemental nutrition during the winter, and that supplement usually comes in the form of grain.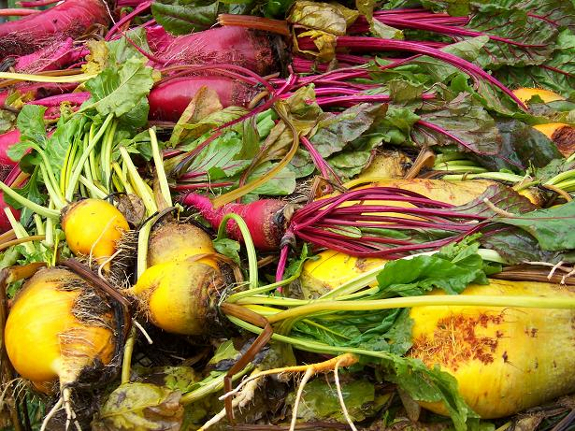 "I only had to look back in history a little ways to get away from grain," Nita explained.
"We [started] looking for roots that would suit multiple species, namely us, the family cow, and the laying hens. All of the root crops we chose would work well for sheep, goats, and rabbits too. The roots that we settled on were carrots, beets, parsnips, and rutabagas. We had grown mangels (fodder beets) before, but found that they were large and because a large portion of the root grows above ground, they did not meet our criteria for easy storage. The only references I have seen concerning problems is for feeding beets and mangels to rams and wethers. Some believe mangels and sugar beets can cause calculi in the kidneys and bladder."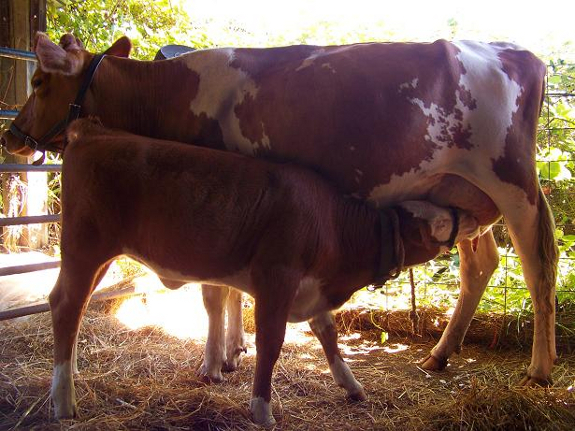 Every farmer tends to develop favorite root crops to match their specific growing conditions and their livestock's needs. In
Feeding Poultry
, Gustave Heuser recommends giving 0.04 to 0.05 pounds of mangels, carrots, turnips, rutabagas, or potatoes to each chicken per day as a supplement to their regular diet. John Seymour prefers feeding rutabagas and fodder beets to his livestock, while Nita usually provides her milk cow a mixture of carrots, parsnips, and beets. She grows Red-cored Chantenay carrots, Harris Model or Andover parsnips, Lutz/Winterkeeper beets, Laurentian or Joan rutabagas, and Golden Eckendorf or Colossal Long Red mangels for animals and humans, along with Jerusalem artichokes, celeriac, and daikon or salad turnips for the table. "Brassicas are a no-no during lactation unless you want cole-flavored milk," she warns.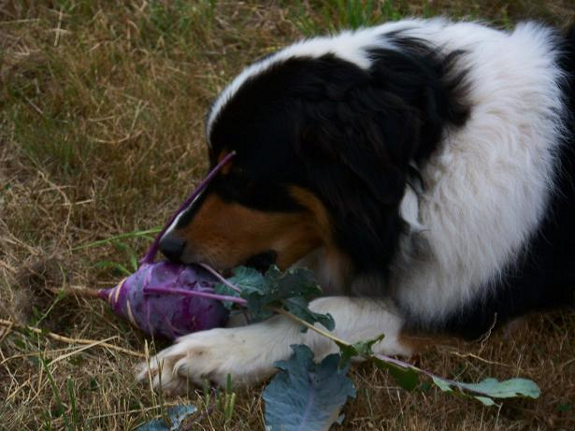 "In our zone 7 garden, we are able to hill soil over our root crops and leave them in situ," Nita said. "We harvest weekly as needed from fall to spring. After washing, we sort, and any damaged or small roots go to the barn, and the rest are stored in plastic buckets on our north-facing porch, where they stay cool." Her whole family enjoys the unblemished roots, which are also used as dog treats.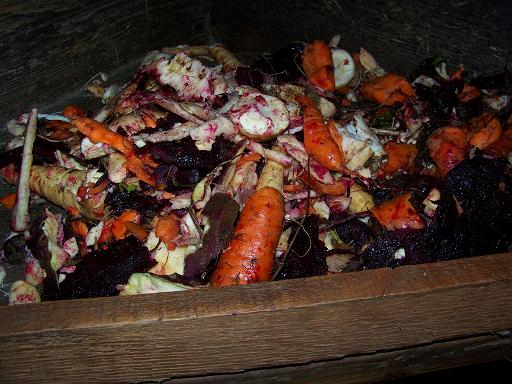 Nita uses a mechanical chopper to cut up the five pounds of mixed roots she provides for her dairy cow each winter day. She notes that the chopper processes the day's roots in one minute, versus five minutes with a knife. Alternative methods for processing roots for livestock include cooking (essential when feeding potatoes to non-ruminants like pigs and chickens), grating, or feeding whole and raw.
"While the roots won't replace all the grain for your stock, they can play a bigger part of their winter diet, giving variety and giving you more control in what you are feeding your animals," Nita concluded. "Growing and harvesting roots has made us feel closer to our goal of self-reliance. And we find as we eat more of these types of in-season vegetables ourselves, we rely less on labor- and energy-intensive food-preservation methods. While I'm not giving up my canning and freezing, I find that I'm storing less food that way, and actually providing more variety in our meals."
$10 Root Cellar
is free today on Amazon, so download your copy now! If you can't figure out the apps allowing you to read kindle ebooks on your computer or other device, you can also email me today for a free pdf copy. Thanks for reading!