Delicious pastured pork for the Tri-Cities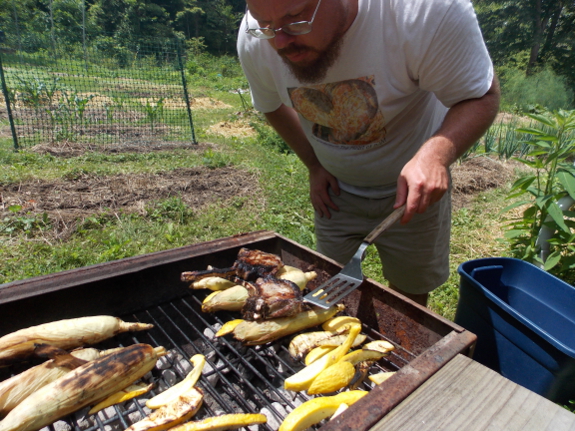 Joey brought over four pork chops and threw them on the grill, along with some of our overabundant summer squash and some storebought corn. The pork chops were pastured, brined overnight in an herb-salt-and-water solution, then cooked a bit faster than we'd planned. (In the photo above, Joey's letting them finish off atop some ears of corn to get the meat further away from the heat.)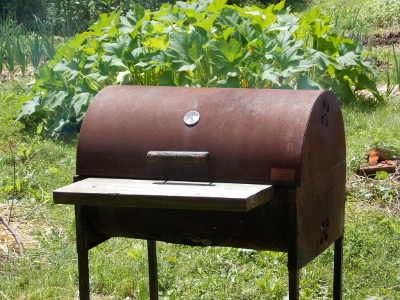 I'd never tasted pastured pork before, but every other pastured meat I've tried has been ten times better than feedlot produce. So I shouldn't have been surprised that this pork was also phenomenal. We'll definitely be making an order of our own soon.

Meanwhile, if you live in or near Rogersville, Johnson City, or Knoxville, Tennessee, J.E.M. Farm likely delivers to your town and even offers a CSA. I'm looking forward to a field trip to tour their operation once our own garden slows down for the year.


Our
chicken waterer
makes it easy to grow your own pastured chickens for eggs or meat.