Summer is here, and with it comes the learning portion of the gardening year. On the positive side, Mark's caterpillar tunnels are game changers. Seen above are little brussels sprout plants, thriving without the cabbageworm pressure I usually struggle with.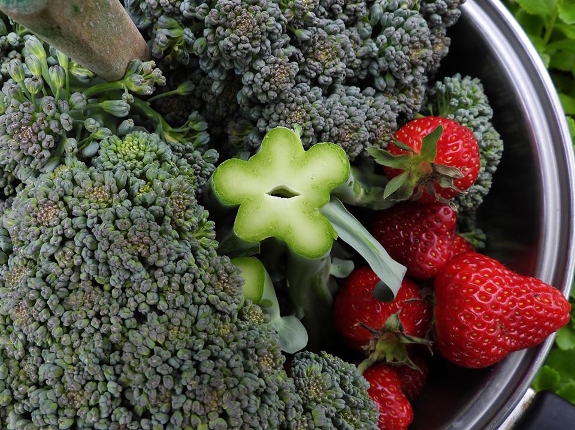 Also under caterpillar tunnels, our broccoli has treated us to weeks of daily meals. For the first time in my gardening life, I'm preparing to pull the plants out, not because they're so bug-bitten there's no point in keeping them, but because the side shoots are getting small and tough and the soil is ready for some compost and rest. (Plus, our palates are ready for summer crops.)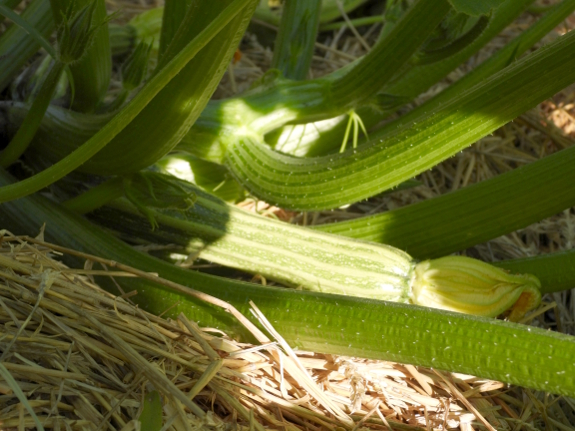 With all of that success, I went a little crazy and put a caterpillar tunnel over some cucurbits, in hopes of keeping various bug issues at bay. Of course, unlike crucifers, the covered squash and cucumbers require pollination. So once the plants were big enough, I started hand-pollinating.

The hand-pollinating got old after a week, at which point I took the caterpillar tunnels off. But, in the meantime, I learned why my recent summer-squash harvests have been so-so. Without chickens to eat excess fruits, I'd cut back to one crookneck squash and one zucchini during each succession-planting period...but that's not enough for proper pollination since the two species don't cross!

On many of my hand-pollinating days, there were no male flowers open when a female squash flower was due to be pollinated. Sometimes, I was able to tear open yesterday's spent male flower and get a bit of pollen. Sometimes that didn't work. Now I know --- better to plant each summer squash species at least in pairs!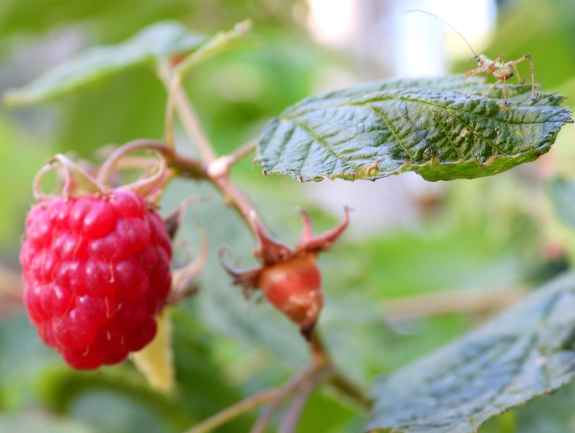 Now for the failure. Berries, berries, beautiful berries! We built a netted enclosure after the chipmunks ate all of our strawberries last year, and for a couple of weeks it seemed to be working. Then the chipmunks found a way in and demolished the rest of the patch in a matter of days. We'll be working on that problem before next year. In the meantime, at least the evil rodents can't reach our raspberries and the netting keeps the birds out.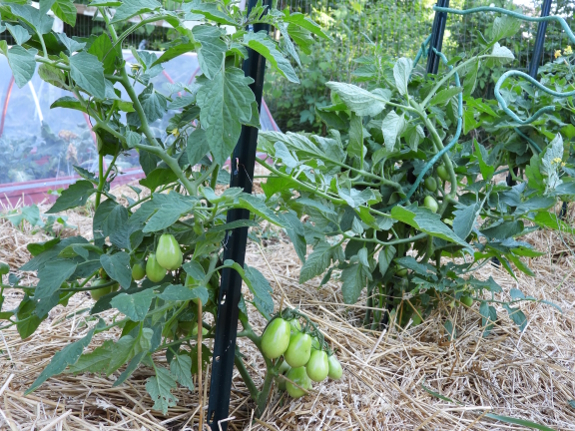 On a happier note, we spent some of our stimulus money on drip irrigation this spring and it's working like a charm! If you're pinching pennies, you can put together a cheaper option piecemeal, but we opted for a kit from Johnny's (who gives us no kickback for mentioning them, darn it! But their products are so good I do it anyway). Mark put the pieces together without needing to read the instructions, and now the timer automatically soaks the soil for three hours twice a week.

The question will be --- how much does our water bill rise as a result of giving the garden what it needs? Since we're steering clear of the farmer's market this year due to crowded coronavirus concerns, high-quality produce is likely to be worth whatever the water costs.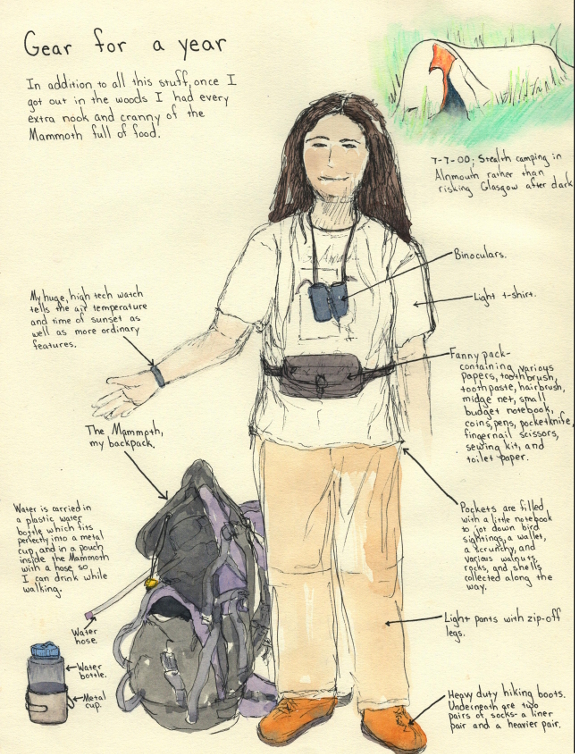 And that's all for now, although I have something different and fun coming your way later this week. Stay tuned (or follow me on Amazon if you think you'll forget).