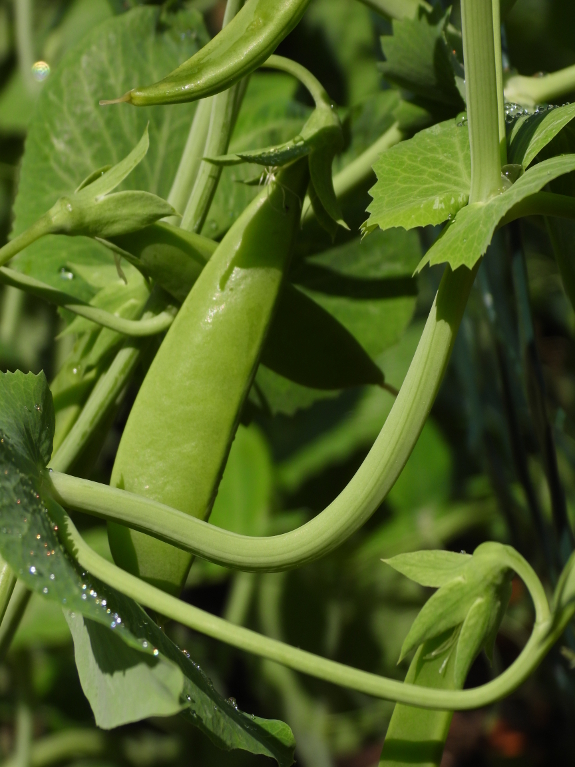 Current events aside, this has been a crazy spring. It was so warm in March that I started doubting it would ever frost again. Despite that aerial warmth, the soil was colder than average (perhaps due to winter cloudiness?), with predictable impacts on available nutrients. Then, of course, we ended up having a couple of late, hard freezes.

Want to see what happened when I planted things way too early during that weird spring? Read on!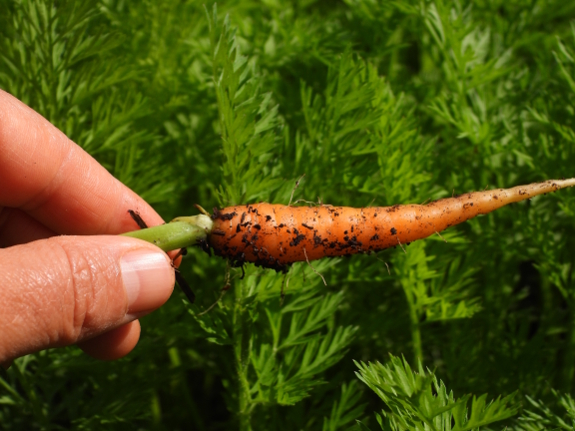 The carrots loved it! They sprouted well after being planted on March 12, grew happily, and are now providing us with the first baby carrots.

Peas also did pretty well...the ones that came up. I ended up having to sprout a lot of peas inside and set them out to fill in the gaps though. I probably would have been better off waiting until mid to late April after all.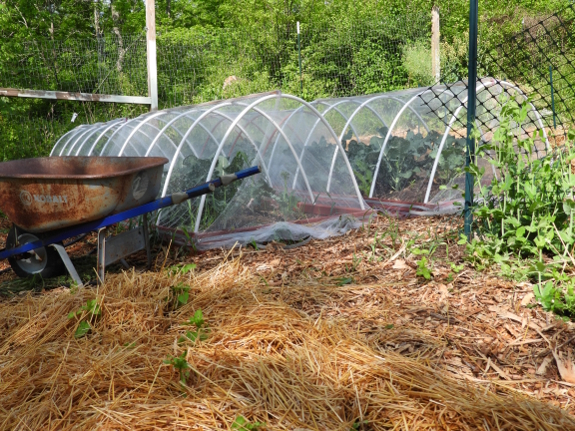 Broccoli was even less pleased. Cold soil meant these heavy feeders weren't getting the nutrients they craved, so leaves started turning purple. I topdressed with worm castings to solve that problem then covered them up with Mark's awesome caterpillar tunnels.

The final product is early, smallish heads on the prettiest plants I've ever grown. Since there are no cabbage worms nibbling, we'll get to keep the plants around long enough to eat lots of side shoots. Overall --- success!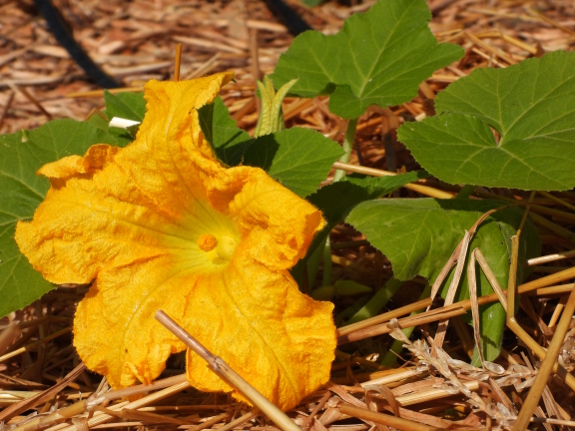 Warm-weather crops, of course, hated my crazy early plantings. In case you're curious, baby squash plants melt into piles of goo when the lows dip to 34. The only early cucurbits that survived my early plantings were a few cucumbers set out at the end of April and covered with two layers of row-cover fabric during a late frost.

As you can see in the photo above, even the squash plants set out right after the frost-free date didn't thrive due to cold soil. Another plant of the same variety transplanted into the garden two weeks later than this one has already overcome the older squash in size (although it hasn't yet bloomed).

Moral of the story: let the poor cucurbits wait!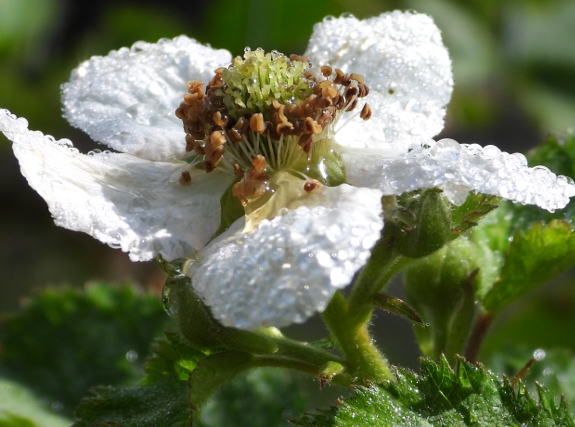 The one warm-weather crop that did okay with my jumping the gun was bush beans. These nitrogen-fixers don't mind low soil nutrients, and they only lost a little bit of leaf when covered with two layers of row cover during the last freeze. So if you really, really want to plant summer crops too early, start with beans!

(No, the photo above isn't a bean. But it's now Blackberry Winter --- the conclusion of this crazy spring in which it's forecast to drop to 42 on the first day of June, so the picture seemed apropos.)