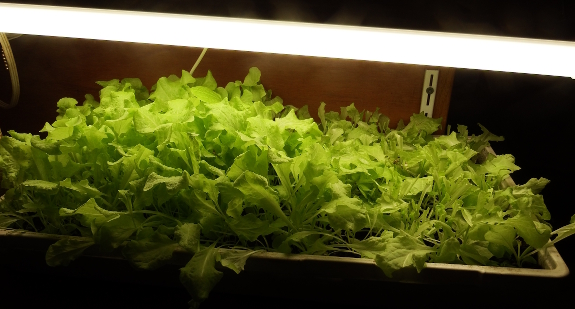 We've had so much kale under our quick hoops this winter that we're starting to get tired of it. But lettuce was nipped back by an early cold spell, which left us buying salad greens at the store.

"Why not try to grow some lettuce inside?" Mark asked.

"Okay," I said dubiously. "I'll try."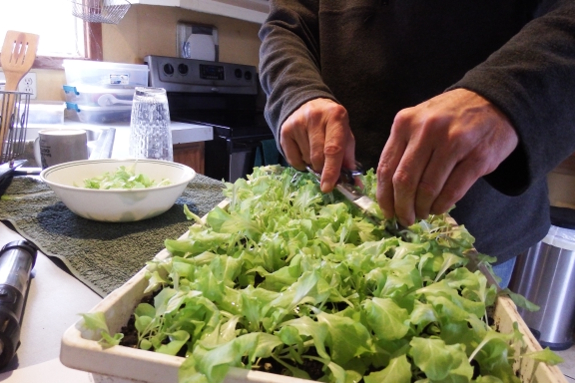 I filled a flat with damp potting soil, sprinkled seeds on top, then put the lid on. Sure enough, sprouts happened, leaves grew, and in about four weeks we cut our first harvest!

Now, four weeks after that, we've enjoyed about eight servings from this one small flat. I haven't plugged in a kill-a-watt meter to be sure running the light 14 hours a day is worth the harvest, but it certainly is nice to have something green to look at, along with one meal a week of homegrown lettuce on our plates.

As usual, Mark was right!