Holistic agriculture
The buzz of the honeybee may soon be a thing of the past. Colony collapse disorder (or CCD) is a fancy term to refer to the recent decline in honeybee populations, a decline which has been scientifically documented but which stems from causes that are less well understood.

Although scientists aren't quite sure what's causing this sudden decline in honeybee populations, they are united in the opinion that loss of the honeybees will have profound implications on our agricultural system. Approximately a third of our food crops --- ranging from canteloupes to almonds --- depend on the honeybee for proper fruit set. Without the bee, flowers will wither unpollinated on the stalk and the farmer will have nothing to harvest.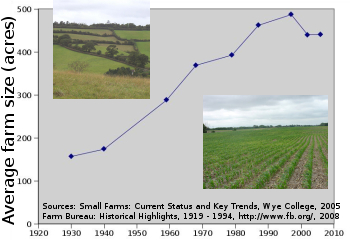 I am concerned about CCD, but I am more concerned that this disorder is a symptom of the failure of America's industrial agriculture system. Our current system is built upon the pipe dream that we can have unlimited supplies of cheap food, that the finite capacity of the earth can be stretched with pesticides and synthetic fertilizers to feed an ever growing number of people on a dwindling expanse of arable land.

I have no data to back up this hunch, but I wonder what percentage of our maladies --- obesity, cancer, heart disease and other disorders which have spun out of control in recent decades --- can also be linked to cheap food. Does a broccoli head raised on farmed out soil doused with 10-10-10 really contain the micronutrients we need to keep our bodies strong, or does it merely make us crave more food because it lacks the unlabelled nutrients we really need?

I am struck by an article my great aunt Ruth Tirrell wrote decades ago in Organic Gardening and Farming Magazine. In "Insect Control in the Small Vegetable Garden", she mentioned many of the techniques organic gardeners currently use to tempt or scare pests away from their crops. But her overall message was more holistic. She admonished us to remember this:


"Pests don't harm healthy plants much. Healthy plants, the kind that grow in humus-rich, properly fertilized soil, may be preyed upon occasionally, but they can take it."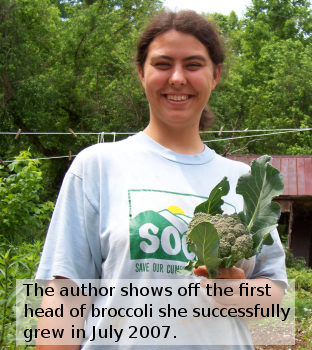 Can Aunt Ruth's holistic approach be used to remedy the collapse of our agricultural system, and even of our own bodies? Would honeybees thrive in an agricultural system which minimized pesticides, replaced fertilizers with compost, and separated vast tracts of farmland with frequent natural hedgerows? Would our bodies heal themselves if we took the time to eat broccoli picked fresh from our backyards and put on the table before the nutrients had time to decay?

The time has come for us to accept the finite nature of our earth. From growing our own food and learning to eat every part of pasture-raised animals to packing lunches rather than relying on fast food --- we must make changes in our lives before our ecosystem and bodies collapse.

Note: I wrote this for OnEarth's online magazine, but wanted to share it while waiting to see if they'll post it!